ANGER as 'DOCTOR DEATH' plays Race Card to get suspension overturned!
A doctor who was struck off over the death of a six-year-old boy has won her appeal to practise medicine again after a campaign backed by many Doctor's where it was said racism played an imortant factor in her being struck off.
Jack's mother, Nicola Adcock, said she was "disgusted" and "devastated" by the judgement and that it made a "mockery of the justice system".
Bawa Garba said: "I want to let the parents know that I'm sorry for my role in what has happened to Jack.
I also want to acknowledge and give gratitude to people around the world from the public to the medical community who have supported me."
The doctor's appeal was funded by medics because they said the ruling would discourage practitioners from being open when reviewing mistakes.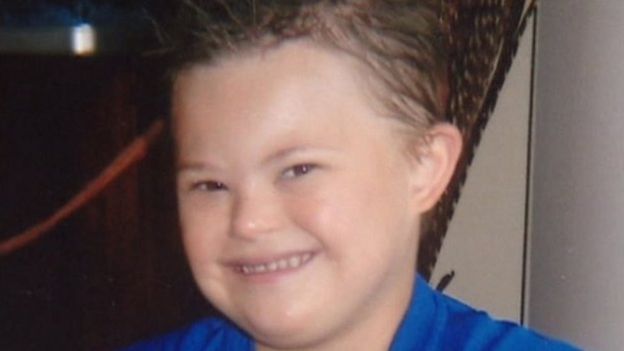 Jack, who had Down's syndrome and a heart condition, had been admitted to the hospital in Leicester with vomiting and diarrhoea in 2011. He died 11 hours later from a cardiac arrest caused by sepsis triggered by pneumonia.
At one point Bawa-Garba mistook Jack for another patient who had a do not resuscitate order, the court was told.
Thousands of doctors signed an open letter of support for Dr Bawa-Garba stating the case would "lessen our chances of preventing a similar death".
Earlier, three senior judges quashed the High Court's decision and restored the lesser sanction of a one-year suspension.
Jack's mum said the ruling would cause people to lose "faith and trust" in the NHS, adding she would "never forgive" Dr Bawa-Garba and that she was considering appealing against the decision.
A GMC spokesperson who wanted her struck off said: "As the independent regulator responsible for protecting patient safety we are frequently called upon to take difficult decisions, and we do not take that role lightly. Doctors have rightly challenged us to speak out more forcefully to support those practising in pressured environments, and that is what we are increasing our efforts to do."
Most infuriatingly for many is the fact that outside the High Court Bawa Garba's supporters were asked about the result and one women introuduced on the BBC as a close friend of Bawa Garba explained how the decision to initially proecute was based on the grounds of her race and this would not have happened to a white Doctor.
The poor boy's Mother had previously spoken of her upset at the medical profession rallying round Baba Garwa with Doctor's supporting her £320,000 legal campaign and how she was made out to be a racist:
Put it this way, if you took your child into hospital tomorrow and Dr Bawa-Garba wanted to treat them, would you let it happen? I'm damn sure you wouldn't.Given the right treatment that day, our gorgeous little man would still have been here.

How would these people abusing me feel if their son dropped dead because of gross negligence?They would get the same gut- wrenching feeling I get, and they would fight like I'd fought.

A ll these doctors jumping on the bandwagon to clear her are just doing it to protect themselves. I've had messages telling me I'm racist and that I killed my son.

They think this has happened to her just because she's black, but a nurse that faced the same charges and was struck off was white — so their argument is nonsense."
PLEASE SHARE THIS STORY ON FACEBOOK & TWITTER… GET THE TRUTH OUT!!!